BREA, Calif., July 11, 2022 — The deep, rough, and shifting sands of The Wick 338 challenged man and machine, and Twisted Tea Suzuki Presented by Progressive Insurance's Brandon Hartranft and his Suzuki RM-Z450 were strong at round six of the 2022 AMA Pro Motocross Series at The Wick 338 in Southwick, Massachusetts. His Twisted Tea Suzuki teammate Marshal Weltin also showed great speed under brutal conditions. In 250cc class racing, Preston Kilroy and his BarX/Chaparral Suzuki RM-Z250 represented at the round that marks the midpoint of the 12-round summer series.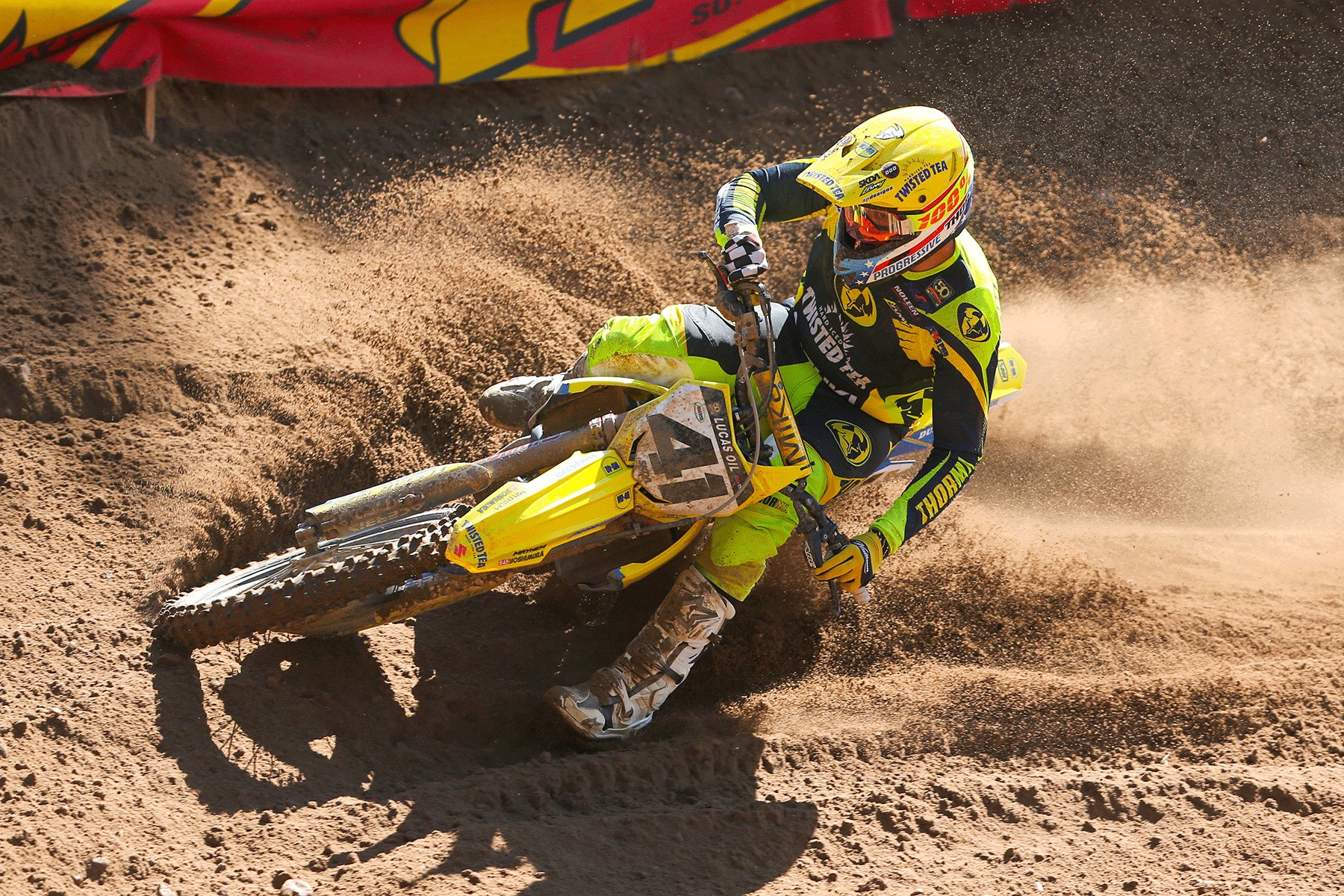 Brandon Hartranft (41) had some highs and lows in the challenging Southwick sand showing a lot of strong track speed.

Brandon Hartranft recovered nicely from a painful crash in the opening moto. In Moto 2 he used his Suzuki RM-Z450's torque to battle for track position and bring home strong championship points.

"In the first practice I started up in third, so that was cool. I hung with the leaders a little bit," said Hartranft, the 450-class sophomore. "In Moto 1 I crashed and took a bar to the ribs and so, didn't score points. In Moto 2 I started around 12th and fought hard to finish 13th. I'm not happy with my finishes lately, but it's just part of the game. We're healthy and we're happy; by that I mean I'm making progress every weekend. The track was super gnarly. They added some rollers in some weird spots this year. This track gets very cupped out and develops its own rollers without any man-made rollers. But I got 16th overall. That's not ideal, but for not finishing Moto 1 it's not bad. We're looking forward to next weekend."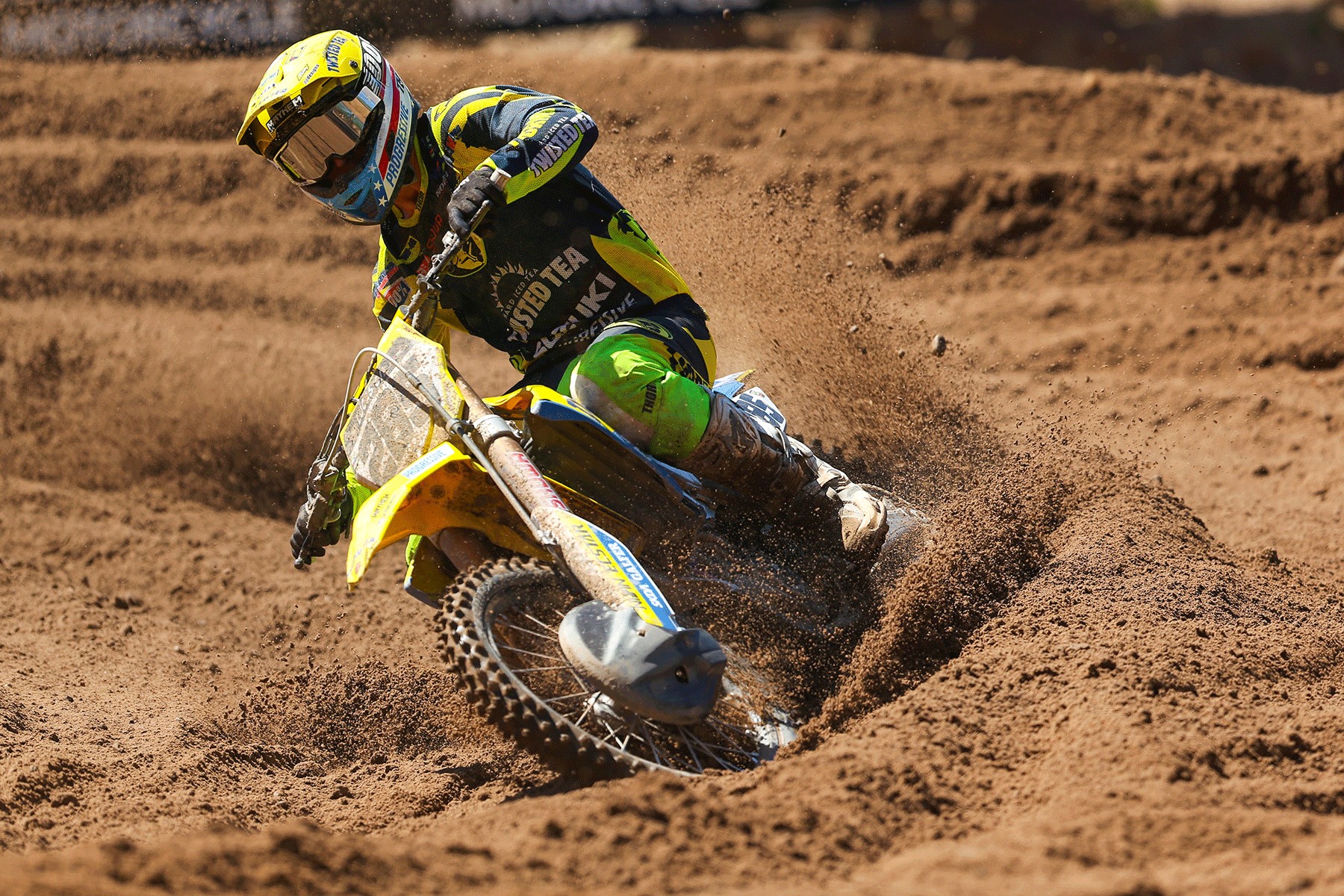 Marshal Weltin (285) started strong at Southwick but couldn't replicate his top ten finish from the previous round.

Marshal Weltin continued to gel with his mid-season team switch. The day started well, with Weltin qualifying inside the top 15 in the second timed qualifying session. Unfortunately, during the races Weltin was not able to deliver the result he's already proven he's capable of with the Twisted Tea Suzuki RM-Z450.

"I'm pretty bummed overall on the day with how I rode in general," Weltin reflected after the race. "I had quite a bit of confidence coming off last weekend and, yeah… I don't know, I just fought everything all day. I think I was just overriding, kind of expecting a bit too much out of myself. In the first moto, I had three crashes. It's a bummer when you try that hard and you don't score any points. In Moto 2, I had a decent start and came out and looked in front of me and I was behind the whole field. I charged back to 17th. Overall I just struggled to find my flow today, but I'm really grateful to have the whole team behind me. Everyone worked hard all day. I have no complaints I've just got to do better on the track."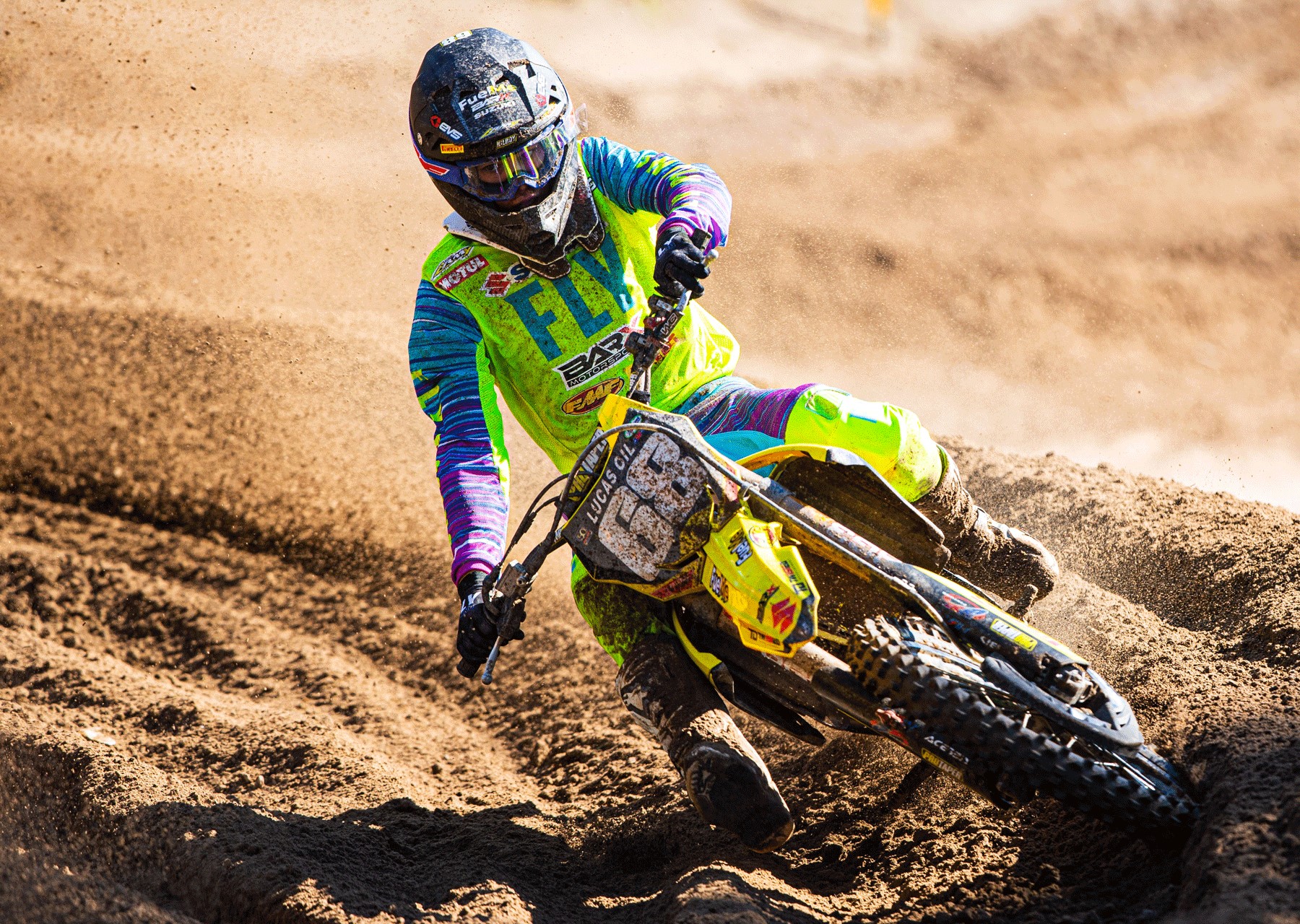 Preston Kilroy (68) battled fiercely on the brutally rough track. The 250 races followed the 450 motos making for a really challenging track.

Preston Kilroy was the lone athlete representing the BarX/Chaparral Suzuki team and their Suzuki RM-Z250 race bike. Kilroy battled for the championship points, and he had the speed and the line choices to make passes on the difficult track.

"Southwick was tough," the young racer admitted. "I did not make things easy on myself off the gate, which resulted in a rough first moto. In the second moto, I was starting to feel comfortable and find my groove, when unfortunately, I had some troubles with three laps to go. I'm happy to walk away healthy and am ready to get back to work!

"It was a strong finish for the team after a bumpy start to Southwick," said Dustin Pipes, Team Manager of Twisted Tea/H.E.P. Motorsports/Suzuki Presented by Progressive Insurance team. "Brandon crashed in the first moto which really set him back. He was not able to get back into scoring posting after that. He didn't give up though and got a better start in Moto 2 and put a solid race together. Marshal left it all on the track, crashing three times. His result doesn't match his effort. I am really proud of the effort and determination the riders and mechanics showed today. Both guys are going to rebound from this round. The whole team is looking forward to Spring Creek."

The athletes travel west to Millville, Minnesota, and Spring Creek MX Park to a track that combines the deep sand sections of The Wick 338 with some of the steepest hills of any racetrack. The Suzuki teams are looking forward to another chance to put their rider skills and bike set-up expertise up against their competitors.

For the latest Suzuki racing team updates, weekly race results, photos, and behind-the-scenes news, please click on SuzukiCycles.com/Racing/Motocross and HEPMotorsports.com.

Photos by BrownDogWilson Photography