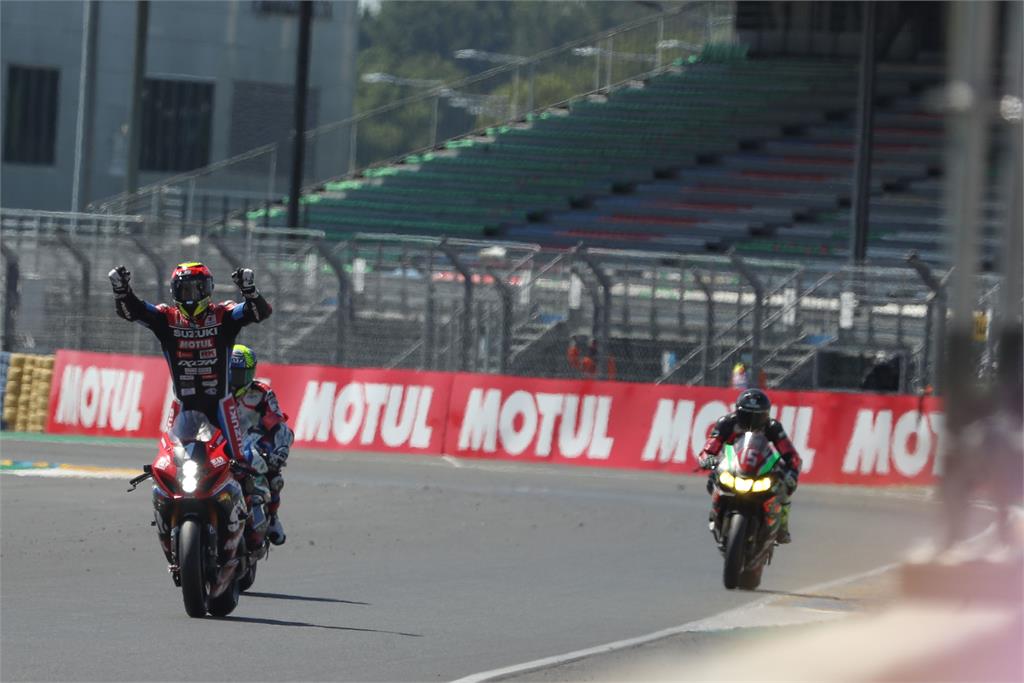 Team Suzuki Press Office – June 13.

Yoshimura SERT Motul: GSX-R1000R – 1st.

Yoshimura SERT Motul showed formidable strength in winning today's Endurance World Championship 24 Heures Motos opener at Le Mans in France after a faultless performance.

Reigning World Champions Suzuki had already shown great potential in qualifying, setting the second fastest time. In today's race Gregg Black took the holeshot and led by the end of the first lap after being passed early on in the lap.

The first hours of the race were marked by a fierce fight for first place as the team put pressure on their rivals from the start. From then on, the Suzuki was firmly in control of the race and earned a 10-point bonus awarded to the leader at the eighth hour of the race.

The three riders Black, Xavier Siméon and Sylvain Guintoli kept a very high pace during the whole night whereas the technical team ensured very quick pit stops.

Leader since the third hour of the race, the Franco-Japanese team did not make any mistakes and concluded a perfect race with a brilliant victory eight laps ahead of the second place. The team recorded a total of 855 laps and took 24 pitstops.

Click here for the full release.